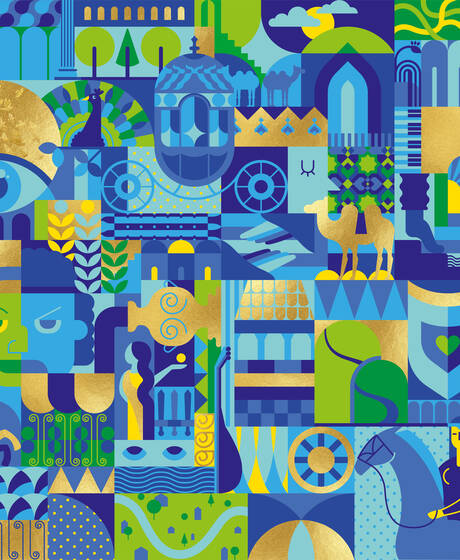 The Innsbruck Festival of Early Music is one of the most renowned festivals of Baroque music in Europe. It has been a magnet for visitors from all over the world since 1976. Next year, the Innsbruck Festival will host over 50 different events from the 12th of July to the 28th of August 2022, showcasing the leitmotif of «encounters».
The broad and varied programme ranges from three staged operas to gala concerts, performances of sacred music, free open-air events and workshops for children and adults. In 2022, three Italian-language operas will take the stage. «Silla» by Carl Heinrich Graun under the musical direction of Alessandro De Marchi, Giovanni Bononcini's «Astarto» in a production by Silvia Paoli and under the musical direction of Stefano Montanari, and, as Barockoper:Jung, Carlo Pallavicino's «L'amazzone corsara» conducted by Luca Quintavalle and directed by Alberto Allegrezza. International stars such as the counter-tenors Bejun Mehta and Valer Sabadus, the sopranos Dorothee Mields, Roberta Invernizzi and Giuseppina Bridelli, the mezzo-soprano Sophie Rennert, as well as the exceptional young contralto Francesca Ascioti and many more will be on stage.
You can also experience world-renowned orchestras such as the La Cetra Baroque Orchestra and Vocal Ensemble under the musical direction of Andrea Marcon, Accademia Bizantina with Ottavio Dantone and Les Arts Florissants under the direction of Paul Agnew. Once again, the brilliant final concert will be the finale of the 13th Cesti Competition.