Innsbruck Festival of Early Music introduce new artistic direction from September 2023
Next article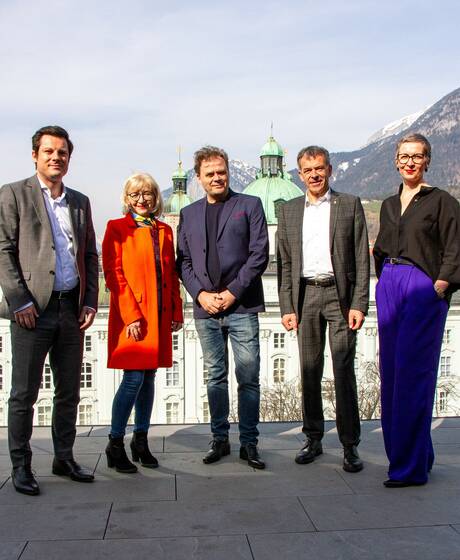 The artistic direction of the Innsbruck Festival of Early Music will be filled from September 2023.
The renowned Italian harpsichordist and conductor Ottavio Dantone will act as Musical Director for the Festwochen from 2024 to 2028, and the current Operations Director Mag. Eva-Maria Sens will take over as Artistic Director.

"We are excited about the challenges and discoveries ahead, which are so emblematic of the Innsbruck Festival. Together we want to develop ideas to give our audiences and artists access to the truest emotions in music, as well as to develop perspectives on the origins of early music and its relationship to our times," des. artistic director, Mag. Eva-Maria Sens, and the des. Musical Director, Ottavio Dantone.

This appointment is preceded by a structural reformatting: from autumn 2023, the Festwochen management team will consist of an executive commercial director and an artistic director, who will be responsible for the strategic direction of the Festwochen. The management level will be supplemented by a musical director, who will be appointed for a maximum of three to five years. The current Managing Director, Dr. Markus Lutz, will serve as Commercial Director: "Thanks to this reorientation, the Festival now have resilient, contemporary structures that enable us to react competently and flexibly to developments and to lead the Innsbruck Festival into the future in constantly changing times."

With their decision in favour of this new structure, the shareholders have set the course for the continuous development of the Innsbruck Festival and their regional anchoring with simultaneous international appeal. The musical director will be chosen by the management in cooperation with a commission of experts appointed by the shareholders. The rotation of three to five years enables the Innsbruck Festival to keep its artistic finger on the pulse of the times and to recruit internationally sought-after artists for the position of Musical Director.
For this reason, Dr. Beate Palfrader, Provincial Councillor for Culture, is delighted: "Ottavio Dantone is an artist of international renown and has already thrilled Innsbruck Festival audiences several times with his ensemble Accademia Bizantina. We are convinced that with his musical expertise and charisma he will give important new impulses to the Early Music Festival."
And Innsbruck's mayor Georg Willi emphasises once again: "The Innsbruck Festival of Early Music are of enormous importance for the cultural life of the city. At the same time, the Festival Weeks have evolved with the world since their inception. Today we look forward to the future with excitement and look forward to numerous, further top-class events in the years to come."