Artists
Cinquecento
Terry Wey (Superius)
Achim Schulz & Tore Tom Denys (Tenor)
Tim Scott Whiteley (Baryton)
Ulfried Staber (Bassus)
Als Gast: David Erler (Superius)
Programme
Orlando di Lasso
Confitemini Domino filii
Israel à 6
Pater noster à 4
Agimus tibi gratias à 6
Andrea Gabrieli
Dolcissimo ben mio à 6
La bella pargoletta à 6
Quel dolce suono à 6
Voi non volete Donna à 6
Philippe de Monte
Sanctus à 6
(Missa Ultimi miei sospiri)
Cipriano de Rore
Gloria à 5
(Missa Doulce memoire)
Jakob Regnart
Quicquid Graeca loquax memorat à 5
Chi mi consolerà à 5
Alarm' alarme à 5
Quare tristis es anima mea à 4
Agnus Dei à 6
Ein Lieb nit mehr à 3
Venus, du und dein Kind à 3
Du hast mich sollen nehmen à 5
Jacobus Vaet
Kyrie à 6
(Missa Ego flos Campi)
Ferdnande Imperio à 6
Teaser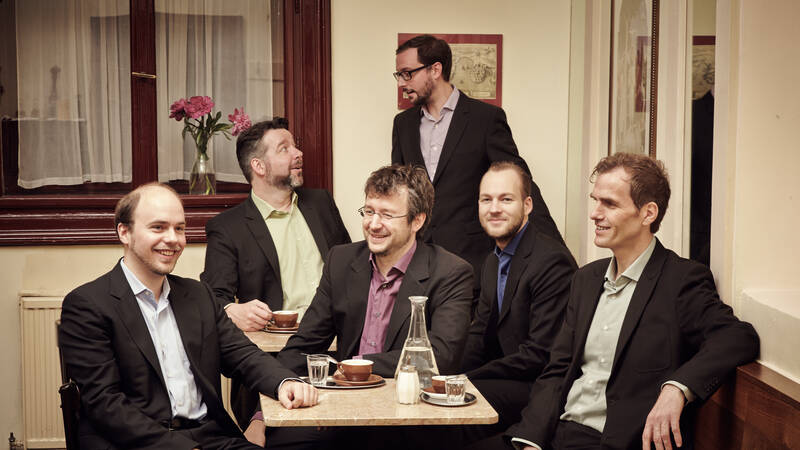 Cinquecento recording Ave Maria … Signum magnum by Jean Guyot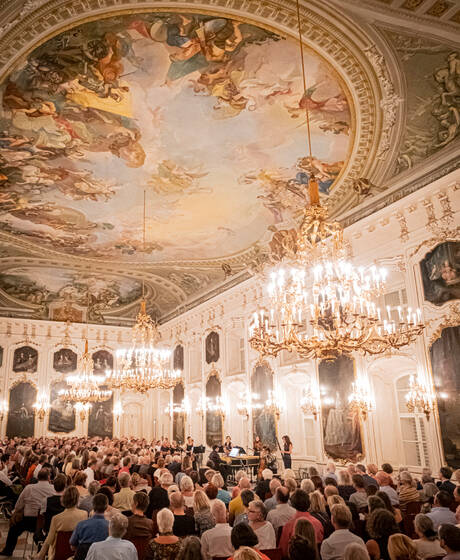 Hofburg, Riesensaal
Die Hofburg Innsbruck ist zentral gelegen und gut zu Fuß und mit öffentlichen Verkehrsmitteln erreichbar. Die nächsten Haltestellen in unmittelbarer Nähe zur Hofburg sind Museumstraße und Congress. The Sightseer hält direkt vor der Hofburg. Die detaillierten Fahrpläne der Innsbrucker Verkehrsbetriebe finden Sie unter www.ivb.at.
Die Congress Garage am Rennweg 3 befindet sich direkt neben der Hofburg. Sie bietet Platz für über 700 Parkplätze und ist kostenpflichtig.
Information
Introduction
As an additional service, we offer a free introductory talk. Rainer Lepuschitz discusses aspects of the programme with the artists of the evening. The introduction starts one hour before the concert.
Accessibility
We would be glad to assist wheelchair users with informations regarding the ticket, parking space and access to the venues. Therefore please contact our office:
​+43 512 571032-13, tickets@altemusik.at
Discounts
Visitors under the age of 30 -50%
Ö1 members -10%
​ÖBB Vorteilscard -10% (only at the box office)
You are visiting more than one event of the Innsbruck Festival? Save up to 30% with our subscription offers!