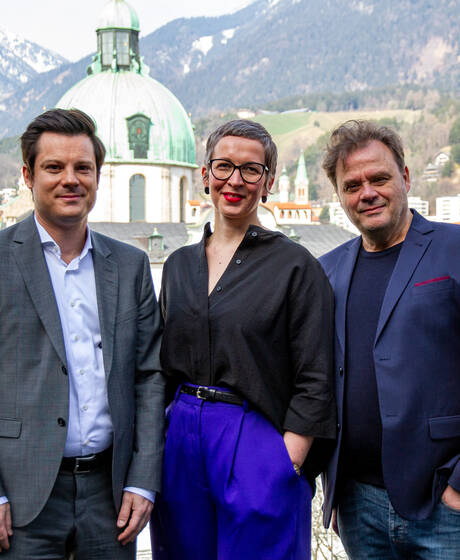 From 01 September 2023, the renowned Italian harpsichordist and conductor Ottavio Dantone will act as Musical Director for the Innsbruck Festival of Early Music 2024 to 2028, and the current Operations Director Mag. Eva-Maria Sens will take over as Artistic Director. The current Managing Director Dr. Markus Lutz will serve as Excecutive Commercial Director.

«We are excited about the challenges and discoveries ahead that are so emblematic of the Innsbruck Festival. Together we want to create ideas to give our audience and our artists access to the truest emotions in music, as well as develop perspectives on the origins of early music and its relationship to our times.» Eva-Maria Sens and Ottavio Dantone are pleased to announce.
The 48th Innsbruck Festival of Early Music will take place in July and August 2024. The entire program will be published at the end of this year, when advance ticket sales will also begin.