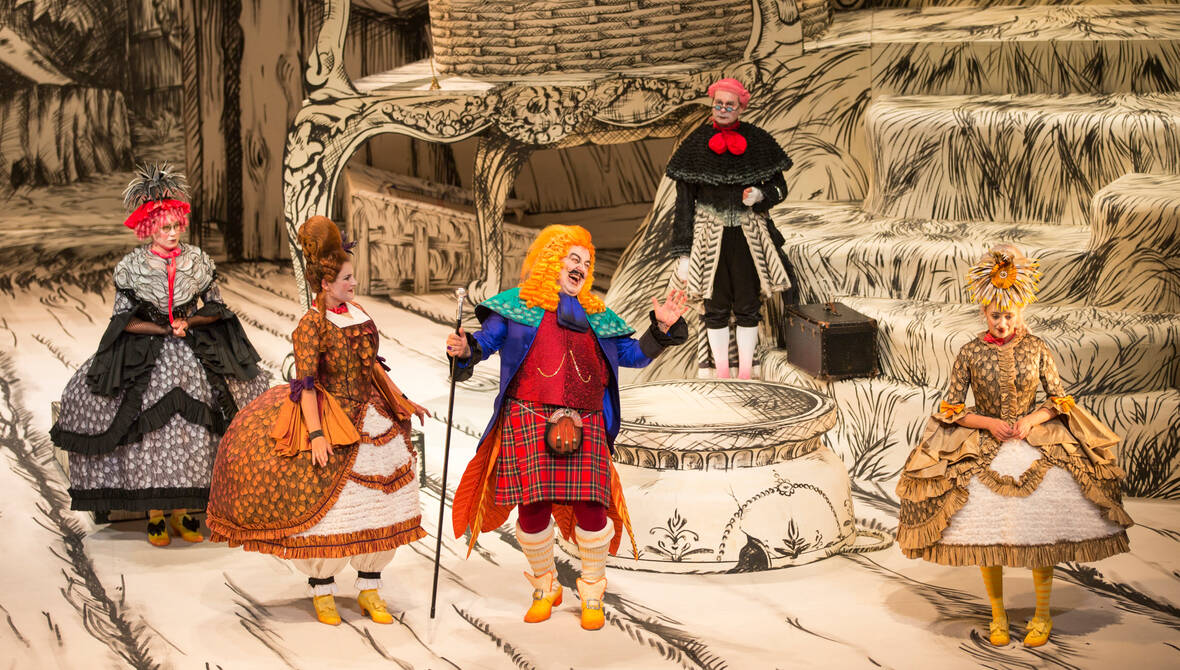 "Il matrimonio segreto" im Hühnerstall bei den Festwochen 2016 (Foto: Larl)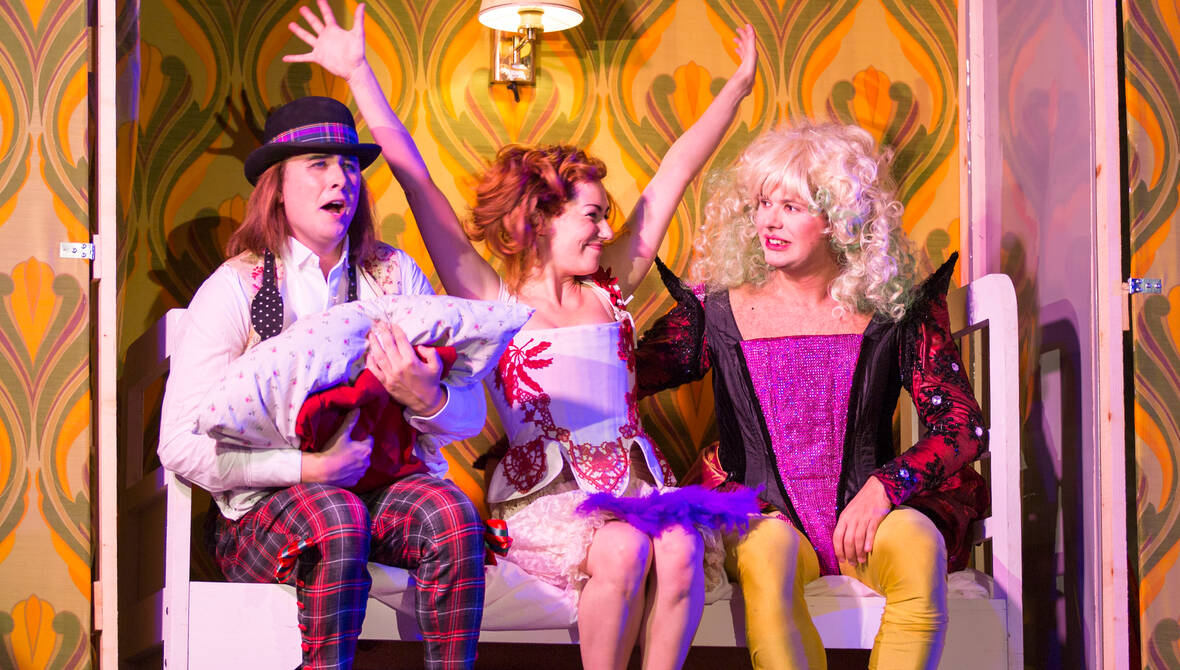 Nominierung bei den Interational Opera Awards für "Le nozze in sogno".
Magnificent opera was performed at the first theatrehouse in German-speaking Europe. The instrumental ensemble in Innsbruck at the time later went on to form the famous pre-Classical Mannheim orchestra. The mid-twentieth century saw a revival of this tradition and Early Music was once again performed in magnificent halls and churches. In the year 1963, to celebrate the 600th anniversary of Tyrolean apartenage to Austria, the Innsbruck musician Prof. Otto Ulf (1907 - 1993) presented the first Ambras Castle Concert and every August since 1976 Innsbruck with its Festwochen has been a mecca for Early Music fans. Famous conductors such as Nikolaus Harnoncourt, John Eliot Gardiner and Alan Curtis have performed here, opera stars such as Jennifer Larmore and the counter-tenor Derek Lee Ragin have enthralled audiences, musicians such as Jordi Savall and Sigiswald Kuijken have given spellbinding concerts in Innsbruck.
From 1992 to 2009 the conductor and counter-tenor René Jacobs has been director of opera at the festival, in 1997 he became its Artistic Director. Under its auspices he has performed more than twenty operas, among them pieces by Pietro Antonio Cesti ("L´Orontea", "L´Argia"), Claudio Monteverdi ("Il ritorno d´Ulisse in patria", "L´incoronazione di Poppea"), Francesco Cavalli ("Giasone", "Serse"), Antonio Sartorio ("Giulio Cesare in Egitto"), Georg Friedrich Händel ("Flavio", "Rinaldo"), Georg Philipp Telemann ("Orpheus oder die Wunderbare Beständigkeit der Liebe"), Johann Adolf Hasse ("Solimano"), Joseph Haydn ("Il mondo della luna"), Wolfgang Amadeus Mozart ("La finta semplice") and Florian Leopold Gaßmann ("L´opera seria"). Cavalli's "Eliogabalo" in 2004 and Francesco Conti's "Don Chisciotte in Sierra Morena" 2005 were further highlights in Jacobs' artistic commitment, vivaciously pushing the boundaries of known-repertoire and digging out forgotten works.
From 2010 to 2023, Alessandro De Marchi steered the course of the Innsbruck Festival of Early Music as Artistic Director. Together with his orchestra, Academia Montis Regalis, and select vocal ensembles, he staged operas such as Giovanni Pergolesi's "L'Olympiade" and "La serva padrona," Georg Philipp Telemann's "Flavius Bertaridus, King of the Lombards," Mozart's "La clemenza di Tito," Francesco Provenzale's "La Stellidaura vendicante," Telemann's "Pimpinone," Domenico Scarlatti's "La Diridina," and Handel's "Almira." De Marchi also enlisted conductors like Giovanni Antonini with Il Giardino Armonico, Attilio Cremonesi with Café Zimmermann, Christina Pluhar with L'Arpeggiata, Rinaldo Alessandrini with Concerto Italiano, as well as Fabio Biondi and Europa Galante for additional opera productions.
Since September 2023, the Innsbruck Festival of Early Music has been led by a triumvirate: Mag. Eva-Maria Sens as Artistic Director, Ottavio Dantone as Music Director, and Dr. Markus Lutz as the festival's Managing Director.