30. November 2016
"O love, she said..."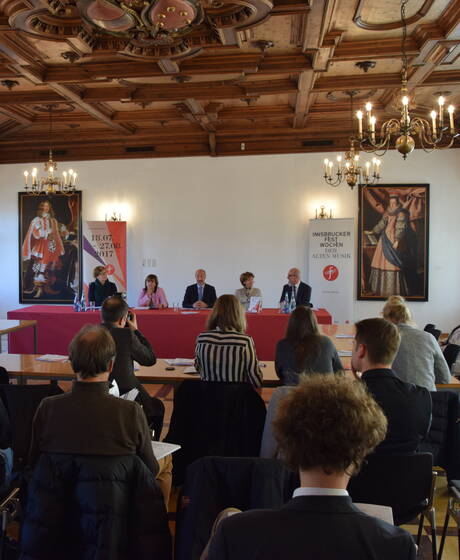 The Innsbruck Festival of Early Music released its programme for 2017.
On the occasion of Claudio Monteverdi's 450th birthday the Innsbruck Festival of Early Music puts the great composer into the focus of attention. Courageous heroines of opera and saintly consolers, legendary female characters from mythology and inspired musicians from then and now coin the Festival programme from July 18th to August 27th 2017.
In addition to Monteverdis "Il ritorno d'Ulisse in patria", conducted by festival intendant Alessandro De Marchi, the Festwochen will stage the french ballet oper "Pygmalion" by Jean-Phlippe Rameau. The BAROCKOPER:JUNG features "Octavia" by Reinhard Keiser.
Go to Calendar & Tickets in order to discover the full scope of the programme.