Artists
Eric Jurenas
Countertenor
Programme
John Dowland
Time stands still
Come again
Sweet, stay awhile
In darkness let me dwell
Jean-Philipp Rameau
Tristes apprêts, pâles flambeaux
Air aus der Oper «Castor et Pollux»
Vole, Zéphire
Air aus der Opéra-ballet «Les Fêtes d'Hébé, ou Les talens lyriques»
Henry Purcell
Sweeter than roses
If music be the food of love
Marc-Antoine Charpentier
Ruisseau, qui nourris dans ces bois
Louis-Nicolas Clérambault
Amants, une beauté rebelle
Air aus der Kantate «Alphée et Arethuse»
Claudio Monteverdi
Pur ti miro
Duett aus der Oper «L'Incoronazione di Poppea»
Giovanni Felice Sances
Lagrimosa beltà
Anonymus
J'avois crû qu'en aymant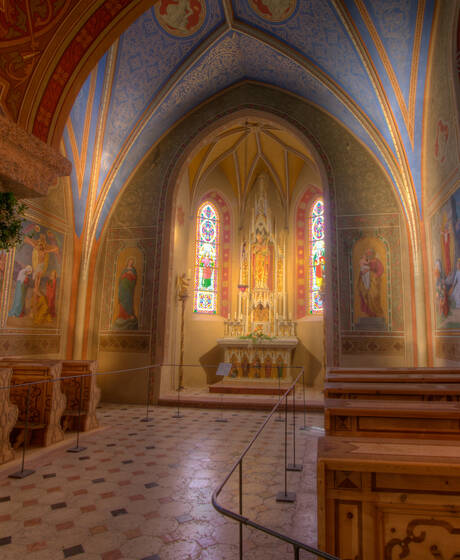 Schloss Ambras Innsbruck, Nikolauskapelle
Adress
Schloßstraße 20, 6020 Innsbruck
Read more
Further information
Free shuttle bus
Parking space at Ambras Castle is very limited. Please use our free shuttle bus service.
Read more
Accessibility
We would be glad to assist wheelchair users with informations regarding the ticket, parking space and access to the venues. Therefore please contact our office:
+43 512 571032-13, tickets@altemusik.at
Discounts
Visitors under the age of 30 -50%
Ö1 card members -10%
​ÖBB Vorteilscard -10% (only at the box office)
You are visiting more than one event of the Innsbruck Festival?