10. June 2020
Innsbruck Festival 2020 takes place!
Next article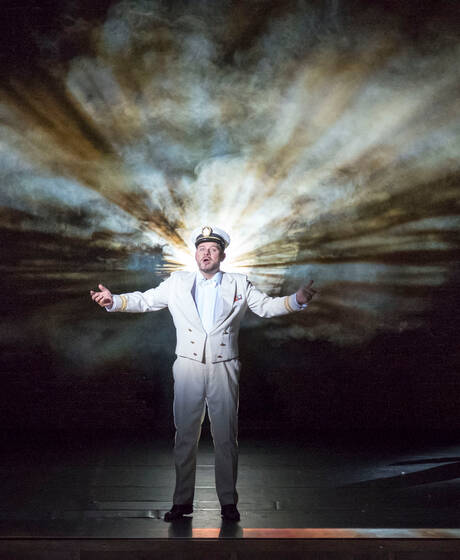 It is with great pleasure that the Innsbruck Festival of Early Music announces that a large part of the originally planned programme 2020 will take place.
All three opera productions can be realised, although in an adapted form: "Leonora" will be performed in concert version at the Tiroler Landestheater with small scenic interactions (without costumes and stage design). "La pellegrina" can be experienced as a purely concertante performance at Haus der Musik Innsbruck. The three scenic performances of the Barockoper:Jung "L'empio punito" will also take place there.
The Tiroler Landestheater and the Great Hall at Haus der Musik Innsbruck will also be the main venues for the concerts. "Beethoven!" and "Vivaldi" can now be heard in the Tiroler Landestheater, while "From Purcell with Love" and "Stabat Mater" will enchant the audience at Haus der Musik Innsbruck. How coveted Early Music is despite the uncertain times is shown by 160 registrations for this year's Cesti Singing Competition. Its final concert will be the last highlight of the 44th Festwochen summer.
The Festival will also bring the city to life with many familiar and new concepts: The audience is invited to listen to the lunch concerts in the Hofgarten, follow the Concerto Mobile through the city centre and explore the new venue at Zeughaus.
We are very euphoric that we can now hold the Festival of Early Music.
Artistic Director Alessandro De Marchi
The Festival of Early Music restarts the ticket sale on the 07th of July 2020!
For all events, the measures for the protection of the public's health apply, which require a redistribution of seats: every 2nd seat remains free. This means that all tickets already purchased will be cancelled and lose their validity. Details you can find here.
The current situation entails some safety and hygiene measures that must be observed to protect the health of the audience, artists and employees. Find out about the current safety and hygiene measures.
All events are subject to the entry and exit regulations for participating artists from their home countries to Austria, which are valid at the time. In case of changes, there will be corresponding adaptations.